Confetti Pop Events
Hey there!
Thank you so much for reaching out to Confetti Pop Party Co. for help with your next event! We are event planners local to the Raleigh, Durham, Oxford, Creedmoor, Wake Forest / triad area of North Carolina!
Planning a party of any sorts can quickly become overwhelming - and that's where I step in to help so you can get back to doing what's most important - celebrating with your loved ones!
From custom invitations, balloon arch creations and party design from beginning to end, I will work with you to make your event custom, budget-friendly and as fun as possible.
Here's the most popular options:
- Balloon Arches to match your theme
- Jumbo Balloons, Balloon Mosaics and other Statement Moments
- Custom Digital Invitations
- Custom Signs & Centerpieces
- Planning of Food, Snacks and Drinks
- Plan Favors & Party Activities
- Full Event Design and Day-of Execution
So whether you are in the starting phase of wedding planning or looking for help with your little one's birthday party, we can help take the pressure off your to-do list to make planning more fun. Please fill out the form below so I can get to know you and your event a little bit more!
Life is a Celebration, so LET'S PARTY!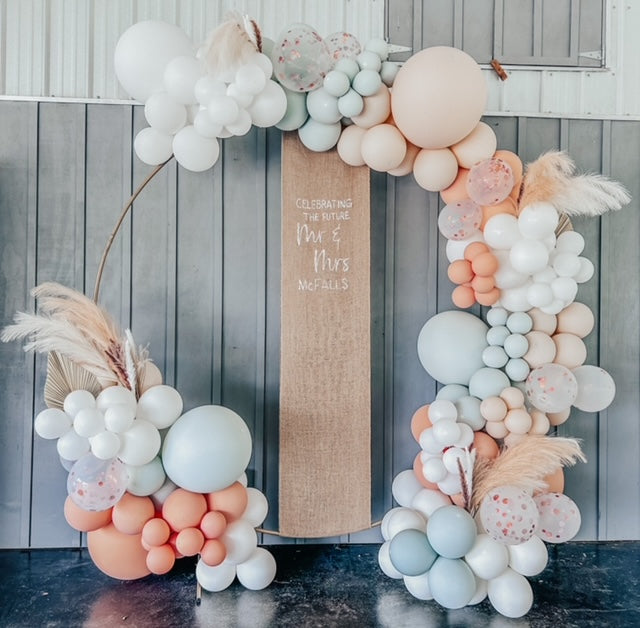 Want help styling your next event?
Click the button below to fill out our interest form and let's get this party ball rolling!
(This does not guarantee a spot in our calendar - please allow 1-2 business days for us to get back to you with details about moving forward.)
Event Interest Form